Every used vehicle comes with a history; whether it is good or bad is upon us to find out. There are tens of hundreds of used car guides on the internet, and all of them advise you to run a car details check to know the vehicle's history. Following our recent car buyers guide UK, today we have decided to touch some sensitive points in a Car Details Check. Read on to get answers to some crucial questions regarding car purchases.
How Can I Get Service Records for a Used Car for Free?
Before we tell you how to get service records for free, you should know who keeps the accounts of service/repair. The owner and the dealership/workshop that examines the vehicle keep the service history details. Therefore, you need to request the owner for the service booklet or give you access to the online service history record. You can try the dealership for data, but they may not entertain you if you are not the owner. Remember, dealerships maintain service records of most modern vehicles and save all the data online.  
Unfortunately, service history records are not part of a car details check in the UK. We have written a detailed blog on Vehicle Service History Check. Give it a read.
Things to Check Before Buying a Used Car
While there are hundreds of things to check in a second-hand vehicle, we can divide them into two main parts.
Car Inspection
Car Check
Car Inspection:
A vehicle inspection service/inspector carries out 200+ point examination of your car, which includes scrutinizing everything from the Body Exterior, Engine Compartment, Electric Controls, Interior/ Luggage Compartment, Front Suspension/Steering/Under Frame, Rear Suspension / Under Frame, Clutch/Transmission to Exhaust System, Fuel System, Brakes, Wheels, and Tyres. A professional inspection service costs you anything between £100 and £250.
Car Check:
It is more related to hidden accounts of a vehicle comprising details on outstanding finance; write-off category; mileage anomaly; stolen, scrapped, number plate change history; the number of keepers, etc.
A comprehensive vehicle data check should also provide you with car valuation to know the worth of your automobile. A car history check will cost you anything from £8.95 (the most affordable vehicle check in the UK offered by Car Analytics) to £19.99.   
Best Time to Buy a Used Car
Once you have decided on the vehicle you want to buy, keep an eye on the calendar to benefit from seasonal factors. Bear in mind deals of new vehicles have a direct effect on the sales of used cars. You can potentially save thousands of pounds if you are aware of seasonal trends. Keep in mind the following tips:
Do not purchase a convertible in the spring or summer – dole out the money in winter because convertibles are not in high demand in cold weather.
Brits purchase new vehicles in March and September mostly in part-exchange deals. Therefore, car owners and dealerships have lots of secondhand vehicles to sell, allowing you to haggle easily.
Dealerships welcome new car models usually in July and early August. Before they display the advanced machines on their floors, they are keen to clear out the old models, putting you in the best position to make a good deal.
Hold your purchase till December and January and we guarantee you affordable vehicles and cheap car parts. Not many people buy cars during the Christmas and the New Year time, so take advantage of the low vehicle demand and rock-bottom prices.
It is wise to buy your next Sport Utility Vehicle or Pickup truck in summer because their demand in late autumn and winter is very high. These types of vehicles are your perfect companions in the harsh cold weather, so their sales pick up in winter.
Free Car Valuation Without Giving Personal Details
The internet is full of free car valuation tools such as the ones from Webuyanycar, Autotrader, Parkers, etc. All these services request you to provide certain personal details like name, email, or phone before they send you the vehicle valuation report. A very few online portals like Jamjar promise to offer car valuation without asking for personal information.
While there is no harm in using a free car valuation tool in the trade of your email ID at a reputed auto portal, the information may not be sufficient for your particular trade. Car Analytics car valuation tool gives you 8-band valuation including dealer forecourt, trade retail, private clean, private average, part exchange, auction, trade average, etc. This information allows you to identify the price of your vehicle for a particular trade and negotiate better.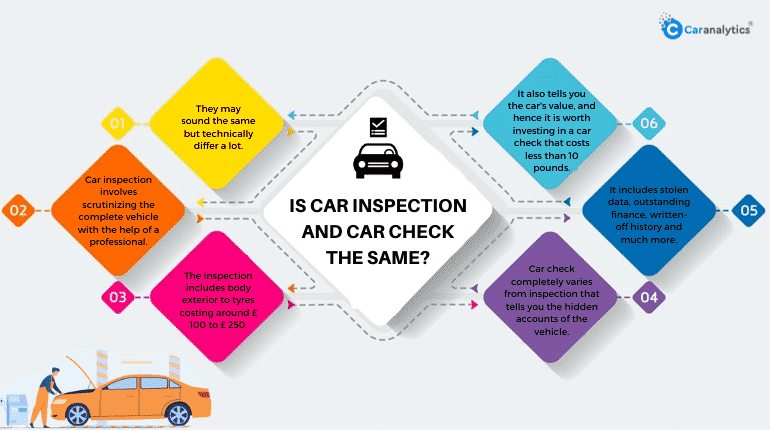 What Does a Car Details Check Include?
For any vehicle enquiry, you can rely on a car details check, which comprises of data fetched from various UK institutions. However, not all vehicle data checks are equal, so you need to exercise sound judgement and pick the one that best your needs. Normally, a Car Details Check tells you about MOT history, import/export status, mileage history, tax, and insurance status, basic vehicle information, keeper's history, number plate change data, car's worth, financing details, insurance category info, stolen history, and so on.  
At Car Analytics, our focus is on convenience and affordability, so we have created three data plans for individuals and a portal for car dealers with industry-lowest prices. Our free check is of course 100% free followed by a Basic (£1.99) and Full check (£8.95/ £6.99). Here are the most crucial car data checks we provide.   
Do you have a doubt about how we work? Come check how others feel about our service. Don't forget to follow us on Facebook, Instagram, LinkedIn, Pinterest, Twitter, and YouTube for the latest information and offers