We are sure you have heard the adage "There is no such thing as a free lunch," so forget about a free HPI check. HPI Ltd charges you to get the vehicle history report as any other car check provider in the UK.
That said, CarAnalytics, as well as a few other vehicle history providers, offer free car checks. How? Because we get that for free. However, the data for which we have to pay to third parties, we have to charge for that.
A Review of HPI Check Services      
How much are HPI checks? 
Being the oldest vehicle history check provider in the UK comes with a lot of benefits. Courtesy to this fame, HPI Check is the most expensive car check in the country. Starting with the Basic Check, which costs £9.99, their Premium Check is available for £19.99.
Compare it to CarAnalytics full car history check, starting at £9.95, and you can calculate how much you can save to get the same report the HPI Ltd offers. Car Analytics provides a more significant data guarantee of £40,000 compared to £30,000 of HPI Check. (Prices and data above, as of 26th June 2020, E&OE). Clear your doubts about Cheapest Car Check in the UK.
Are all HPI checks created equal? 
No two checks are created equal in the UK; however, the information car data companies provide are more or less the same. Either you go for the free HPI Check or our full data check service to get the most critical information. It includes the number of previous owners, plate change history, details of insurance write-off, outstanding finance, Police stolen check, and so on.
We get all these details from the same sources the HPI uses, including the Police Records (PNC), DVLA, SMMT, DVSA, MIAFTR, and dealerships, among others. Hold on, do you know Is It Worth Getting an HPI Check or not?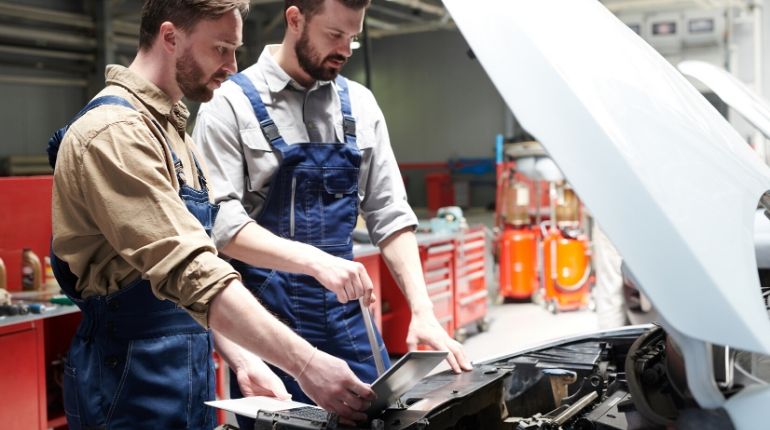 Are CarAnalytics connected to/owned by HPI Check®? 
Car Analytics® Ltd, Company is registered in England and Wales with company number 10432543. We are an independent entity in the UK. We have no connection to HPI Check® offered by HPI Limited or any other data history provider like Total Car Check, Instant Car Check, AA Car Check, and My Car Check. Although we all operate in the same domain, our aim is to make the data check service more affordable for dealerships and individual buyers & sellers.
There is nothing that you find on free HPI Check and not get with us. If you want to go for catch-all term HPI Check and pay a premium price, or saving half the money in this cash-strapped economy is your choice. Check our car history report, and see how valuable our reports are.
How to do an HPI check on a car?
The fascinating thing about knowing a car's history is the Instant vehicle check report you can get online with just a single click. The process is straightforward. If you want to go for HPI Check, open the HPI site, give your vehicle's registration number, and pay them £9.99 or £19.99 to get the report immediately.
With us, the procedure is pretty much the same. The only difference is our service is pocket-friendly, as you will be paying only £9.95.
You decide! (Prices and data above, as of 26th June 2020, E&OE). Go through the complete information about Who Has the Cheapest HPI Check?
Final Words
Either you go for HPI Check or Caranalytics Car Check, the report will make your car purchase decision easier. If you know the car you like has no outstanding finance, no mileage anomaly, no stolen record, or any other hidden history, you can buy with peace of mind.
Ensure that you are following Car Analytics on social media, we have Facebook, Linked In, Youtube, Instagram, Twitter and Pinterest we will post all our latest deals and offers.