Finding the cheapest car check service in the UK? Car Analytics knows it is hard considering numerous services are claiming to offer the lowest prices. The biggest question is how would you know if a certain service is the cheapest and dependable at the same time? For that, you need to know which car check service is offering the most comprehensive features at the best price. 
Being in this industry and knowing each service very well, Car Analytics can confidently claim that we are the cheapest vehicle data check company right now. See for yourself:- 
| | | | | |
| --- | --- | --- | --- | --- |
|   | Car Analytics | HPI Check | TotalCarCheck | CarTaxCheck |
| Free history check | Free |  N/A | Free | Free |
| Full history check | £9.95 | £19.99 | £8.99 | £9.99 |
*Prices and data above, as of 1st June 2020, E&OE
Cheapest Car Check Service in the UK
Don't just take our words! Let's compare our services with the above mentioned three leading vehicle data check companies in the market. We will analyze the features and details of each service so that you can decide: which vehicle data check is the most economical and the best?
HPI Check
HPI Ltd offers two levels of reports, i.e. the Basic Check and the HPI Check®. The Basic Check costs £9.99 and reveals a vehicle's written-off/stolen status, scrap record, outstanding finance, import/ export info, etc. The full HPI Check® costs £19.99 for a single check and £29.97 for three checks that you can redeem within 2 years. It offers additional details including ownership history of a vehicle, clone check, mileage discrepancies, finance agreement details, stolen logbook check, CO2 emissions' stats, MOT history, plate change history, vehicle tax details, estimated fuel costs, past & future values, market valuation, and total cost of ownership, etc. in addition to a £30,000 data guarantee.
Total Car Check
Apart from the free car check, Total Car Check offers two broad levels of checks, namely the Silver Basic Check and the Gold Full Check. Priced at £1.99, the Basic Check provides a vehicle's MOT history, mileage details, write-off or stolen status, scrap record, import/export status, and VIN check. The full check costs £8.99 and includes the above-mentioned details on top of outstanding finance check, valuation, logbook loans check, and a £30,000 guarantee. Multiple checks cost £14.99 for 3 checks and £19.99 for 5 checks.
Car Tax Check
This service offers a free car check covering MOT history, running and fuel costs, mileage details, safety recalls, and tax facts among others. The Basic Check at £1.99 comprises of standard details in addition to checking for written-off status, import/export status, plate/colour changes, scrapped, and stolen check, while the Finance Check costs an additional £8, totalling £9.99 for a full check.
We are the cheapest and most comprehensive car history check service in the market right now. We provide three different levels of services and the most basic is Free Car Check that is ideal for standard details. The next is Basic Check for £1.99, and then a Full Check for £9.95, which is the cheapest in the market right now. Subsequent car checks will cost you £7.77 after you get the first full check.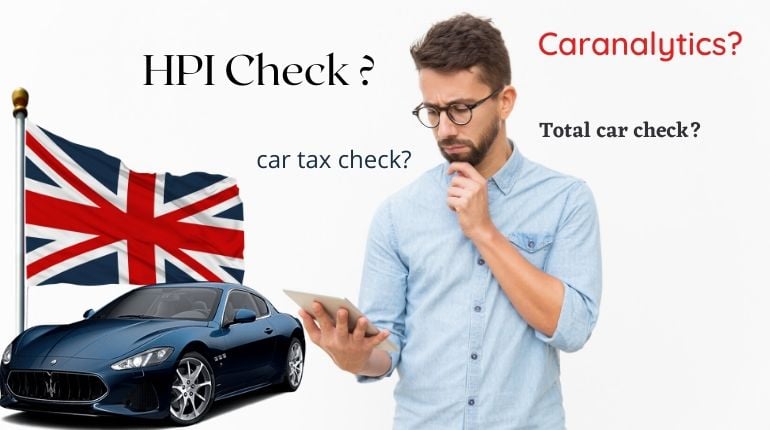 Standard details in our free car check report include MOT history, tax status, import/export status, and vehicle age. This information is also included in our Basic Check in addition to the engine number, VIN/Chassis number check, the record of colour and plate changes, keeper history, the record of scrap vehicle, VIC inspection, and VRM record before registration with DVLA. The Full Check comes with all the aforementioned details as well as outstanding finance details, write-off details, police stolen vehicle record, Certificate of Destruction, the record of financial disputes, and mileage anomalies, etc.
Which is the Cheapest
Comparing the checks, Car Analytics is offering, with the rest, you can clearly see we are offering a lot more details at a lesser price. Simply enter your vehicle's registration number and get started!