The occurrence of cloned number plates is rising in the UK every year. In 2018, Express.co.uk reported that car cloning cases increased by 50% in a year. A year earlier, UK police said that the number-plate crimes rose by 18% between 2016 and 2017. The data shows the gravity of the situation and our vulnerability to offenders. Any of us could be next, so what should you do if your car is cloned? This free guide by Car Analytics will answer all queries. Let us first know:
What is Car Cloning?
In simple words, vehicle cloning means putting your car's registration number on another vehicle. The culprits mostly pick the same model and the colour as your vehicle to make it hard to recognize the cloned car and appear fully legal.
Why Do Offenders Use Cloned Number Plates?
There could be multiple reasons to clone a car; they use cloned number plates on stolen vehicles to hide their identity, perform a criminal activity like fuel theft, or use it as a getaway car. Other reasons people do this is to avoid speeding tickets, parking fines, toll, and congestion charges. A cloned car, especially with the same make and model as the genuine vehicle, is hard to be recognised by the Police. Why? Because the Automated Number Plate (ANPR) cameras just inspect the registration number of a vehicle. The purpose of ANPR cameras is to observe traffic crimes like speeding, tax, MoT, insurance, etc. The cameras cannot carry out stolen number plates check. 
How Will I Know if My Car Has Been Cloned?
There is no way you would know if your car has been cloned unless you get a Penalty Charge Notice (PCN) or a fine that you don't know anything about. It could be a speeding/parking ticket or any other illegal activity like driving in a bus lane. Once you receive fines in a post that you are not responsible for, you need to act fast. The very first thing you can do is to change your number plate.   
If you are in the market to buy a used car and want to avoid cloned vehicles, you can take our full car check, which is the cheapest in England (just £8.95). Unfortunately, our free vehicle check UK does not include stolen number plates check. Once you get the car check report, make sure the vehicle's VIN (here's how to find VIN) and number plate correspond to the number given in the V5C logbook (you must also know if the V5C is genuine or not).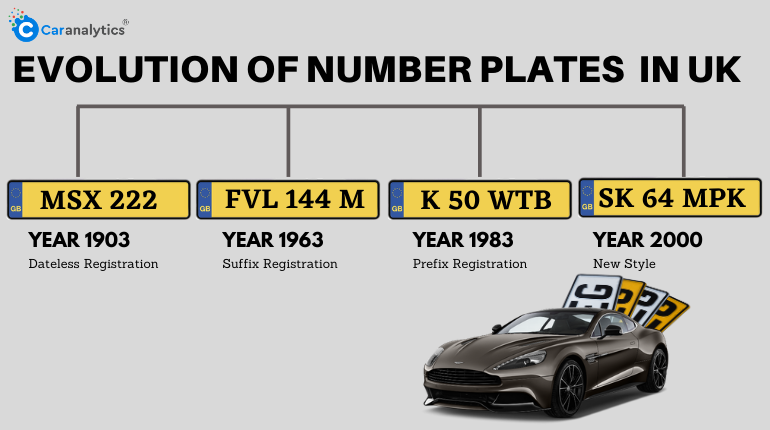 How Is It Possible For Criminals To Copy My Number Plate?
According to the DVLA, you can order a number plate from any authentic supplier. And this is where the problem starts. Criminals order cloned number plates from dishonest suppliers. 
For anyone to order a number plate, they need to show their ID and the proof that they can use the registration number. However, some car number plates' suppliers do not take care of these checks, specifically those who offer online services. That makes it effortless for the crooks to have cloned number plates.   
There is another easy way to duplicate your number as well; simply steal it off from the car. The lawbreakers these days use social media for this purpose. They surf the social sites for different car pictures people post on their pages. These pics tell them the number plate, colour, make, and model of the vehicle. The criminals use this information for car cloning. It is wise not to post your vehicle pictures online. 
What Should I Do If My Car Has Been Cloned?
As said earlier, the very first step could be to order a custom number plate for your vehicle. It will not cost you a fortune, so go for it. It will help you provide documented evidence for future fines and criminal activities registered on your cloned number plate. In the meantime, you should register a complaint with the UK Police. They will inspect the matter and provide you a crime number. 
The next thing you should do is to gather any proof that shows your car was at a place other than the area where the crime happened. Get the help of the CCTV footage; however, if not possible, you can also ask people who could confirm you and your car was somewhere else at the time of fine or crime.  
Subsequently, you need to contact the DVLA because they register all the number plates in England. Tell them that someone has duplicated your number plate. Get help from the DVLA leaflet inf104. While it is not easy to spot a cloned car with a free HPI check, our DVLA sourced full car check data provides you some essential details to identify a clone. Our stolen car check, logbook/VIN match, logbook check, and plate changes or reg check, equip you to spot any cloned vehicles easily.
Summary
Article Name
Cloned Number Plates – What Should I Do If My Vehicle Has Been Cloned
Description
Beware of cloned number plates. Take our vehicle number plate check and inform UK police if you find someone has cloned your car number plate.
Author
Publisher Name
Publisher Logo