We understand how hard it is to let go of your old vehicle. After all, your car has served you for years, and it is only natural to build a strong bond with it. Either it is your attachment to your ride, or you fear the notion of spending the precious pounds you have saved in these hard-economic conditions, you should know when it is the best time to move on. Today, we will talk about the signs that tell you should buy a car – a brand-new or a slightly used one.
If you think it is time to get a new car, our partner 'Desperate Seller' can help you with that.
4 Signs to Buy a Car- New or Used
1. Your Vehicle Breakdowns More Frequently
A vehicle that runs on the road is likely to breakdown occasionally, so you should not mind minor repairs. However, if your car is failing more frequently, it is high time to start thinking about buying another automobile. In most cases, your vehicle must not fail more than two times in a year. And by fail, we mean the events that make your ride totally out of order and ask for costly repairs. We are not hinting towards changing the windshield wipers or the air filter; these are part of standard maintenance. However, if your vehicle finds trouble with the radiator, exhaust system, or engine, you should be concerned. If you reach a situation where your vehicle fails two to four times in a month, change your ride.
2. Your Friends and Family Do Not Want a Ride with You
An old, rusted out vehicle is not pleasing to both the passengers and the onlookers. While you may not feel your ride looks unappealing while parked in your driveway or traveling on the road, people do notice its nastiness. Do you want to know what other people think about your "rust bucket"? Offer your friends and family a ride and find them turning it down every time. It is a sign they feel embraced going out with you, so buy a car that they love to ask you for a drive.
3. Repairs Cost More Than Your Vehicle's Worth
Although an old car is not awful to own, the one that costs you more in repairs than its worth is indeed a bad omen. If you have to pay £2,000 to fix your vehicle and it is only worth £1,000, do you think it is wise to keep it? It is also a key reason why insurance firms write off a vehicle after a major accident. Know everything about written-off cars here.
A good rule of thumb is to argue with yourself whether the repairs you are going to make will give you a decent return on your investment or not. If 'not', you know what to do.
An old car may also do not perform well in the MOT and pop up many red flags in the test. While we can help you with car services through our partner 'Fixter', you should know that we cannot do anything if your vehicle is too old to pass the environmental emissions test. An added insult to injury, some old cars are not even permitted to take this examination. Still, do not hesitate to check our car service online to select an appropriate MOT centre close to your location.
4. Old Cars Could Be Unsafe to Drive
While you can maintain your old car to allow it to deliver excellent performance and comfort, your vehicle cannot possess the new advanced safety technologies on its own. From new safety facilities, we mean the electronic stability control, rearview cameras, new crumple zones, blind-spot monitoring, forward collision alert, more airbags, etc. More advanced features include Driver Assistance Systems such as Active Park Assist, Adaptive Cruise Control, Adaptive Headlights, Automatic High-Beam Headlights, Blind-Spot Monitoring, Forward Collision Warning, Automatic Emergency Braking, Automatic Emergency Steering, Lane-Departure Warning, Lane-Keep Assist, Lane Centering, Night Vision, Rear Cross-Traffic Alert, Surround-View Camera, and so on.
The good news is all these safety techs are now part of suites offered by different automakers. For instance, Ford packages its high-tech safety features under Co-Pilot 360 Suite, while Honda and Toyota are offering Honda Sensing and Toyota Safety Sense.
While you may argue, these safety techs come at a tremendous expense. We can also say that an old car with a falling muffler should not be driven in any condition. The idea of safety is to give the occupants a sense of security inside the vehicle. If they feel uneasy during a drive, it is time to upgrade your ride.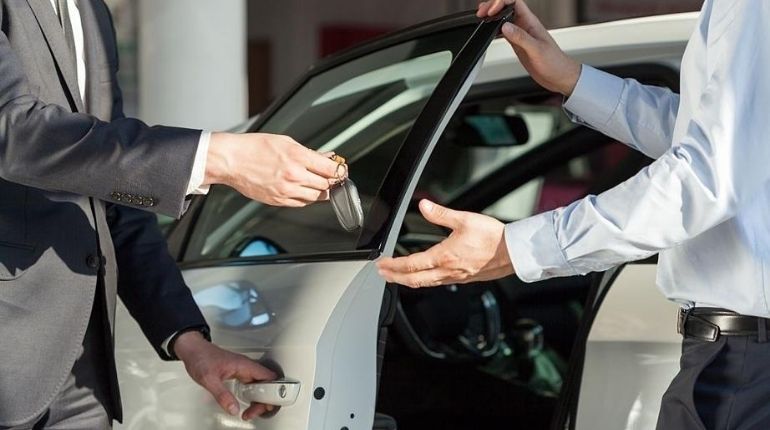 Is 2020 a Good Time to Buy a Car?
It is! Yes, you are right, the UK economy has entered its worst recession since 1855, and auto sales were down during the lockdown. Still, the sales rebounded in July, especially in the used car market of Birmingham, Glasgow, Manchester, Newcastle, and London. While the UK residents are trying to avoid public transport, the dealers are offering maximum discounts to clear off the vehicles staying in their forecourt for a long time. So, yes, 2020 is undeniably a good time to buy a car.
However, it would be best if you were not lazy in taking our free car check or our premium car data check before making your purchase. Our car data checks will not only make it easier for you to shortlist your next ride but will also save you money. They equip you with the knowledge that is essential to negotiate the price by knowing its hidden history.
Make sure that you are following us on social media. We have Facebook, Linked In, Youtube, Instagram, Twitter and Pinterest. Car Analytics will post all our latest deals and offers there.
Summary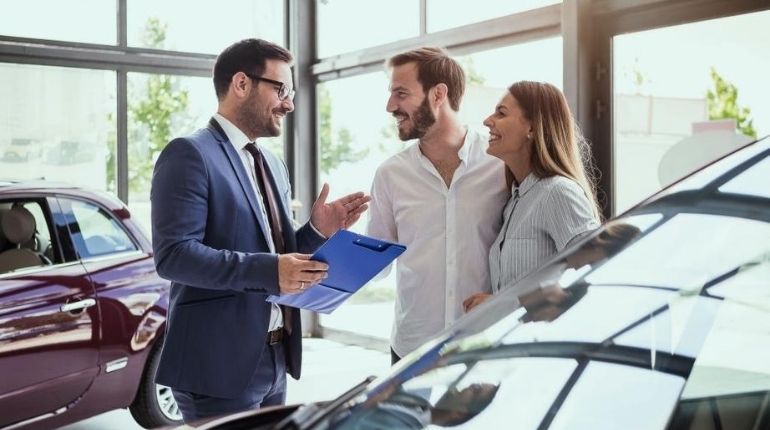 Article Name
4 Signs It's High Time to Buy a New Car
Description
Should you buy a car this year? Certain signs reveal it is time to change your ride. Take our free car check to start your buying journey.
Publisher Name
Publisher Logo