You can sell your financed car to a vehicle buying company, a dealer, or even an online buyer. Whichever way suits you, the finance clearing process would be the same. However, you need to understand the process for the best possible outcome.
You should know a financed car is not your property; your lender owns it until you pay off all the agreed payments. Secondly, when you plan to sell a vehicle with outstanding finance, you require 'voluntary termination,' to end the agreement with the lender. You can do that only if you have managed to cover 50% of the loan and fulfil specific lender conditions (it could be different for different creditors).
What is the procedure of selling a financed car?
Now, here is the best way to sell a financed car:
Car valuation: It pays to know your vehicle's worth, which you can find in two ways. Either get a free online valuation or go for a paid car valuation service. At Caranalytics, we offer car valuation as part of our basic vehicle check (available for just £1.99) that accompanies other precious information like keeper's history, plate change history, colour change details, VIN check, and so on. Understand that a free tool is a no match to an authentic car valuation tool that "combines data from car advertisements, dealer websites, auction sites as well as takes into account ex-fleet and leasing vehicle values." It also gives you dealer forecourt value, the trade-in price, and private sale price.
Get in touch with the lender: The next step is to contact the lender and ask for your vehicle's settlement figure. It must be in a written form telling you how much you need to pay to own the car.
Book an appointment: With the written settlement figure from the lender and the car valuation, you can contact the vehicle buying firm or dealer to finalize the deal. They may also physically inspect your ride.
Settlement contract: With you knowing the outstanding finance on your vehicle, you have two ways to settle the agreement. You can clear the unpaid amount yourself and sell the car to anyone. Alternatively, you can request the buyer to deduct the settlement amount from your vehicle's value and pay the lender on your behalf. The remaining money from your valuation goes to your bank account.
What is financing a car mean?
Financing a car means applying for a vehicle loan you reimburse in due course. As you obtain a car loan, you assent to return the money you lent, in addition to interest and any charges, within a specified time.
Remember, when you shop a financed vehicle, you do not legally own it. Instead, your lender is the legal owner. Therefore, you cannot sell the car until you repay the loan in full. In the event you get behind with your repayments, you may have to lose the vehicle. We have explained below how to sell a financed car. You may check that out if you wish to sell your vehicle.
Can I get car finance with bad credit?
Buying a vehicle on cash is the best and the cheapest way of owning a ride. However, not everyone is lucky to possess the right amount to purchase their dream car. So, what is the next best route?
You can get the vehicle you like on finance, and that's where your credit score comes in handy. But wait, is it good for you to buy a car on finance. Find that out first and avoid purchasing a vehicle with outstanding finance at all cost.
It would be best if you never dreamed of cheap car finance with a bad credit score. And yes, you can get car finance with bad credit, but you have to endure the high-interest rates. However, you should not feel disappointed because different lenders have different risk assessment standards, and it signifies credit score is relative.
There is a lot to learn when it comes to bad credit on finance. This blog may help you further in this regard.
Can I sell a financed car?
Yes, you absolutely can sell your financed car. It does not matter if you have Personal Contract Purchase (PCP), Hire Purchase (HP) or lease finance agreement; selling a financed vehicle is a straightforward process. We have explained the method in detail above, so check that out.
However, while selling your vehicle, ensure that you have all the required documents, which encompass:
V5C logbook – evidence of ownership
Service history – a complete service history makes your vehicle more trustworthy.
MOT certificate (for automobiles more than three years old) – the buyer will request to see the valid MOT certificate
Lastly, to make sure you get the price you desire, you should go for car detailing. With a dirty, unkempt vehicle, you will not get the best possible price. Moreover, ensure you repair all those small issues in your car that could give the probable buyers a reason to knock down its price.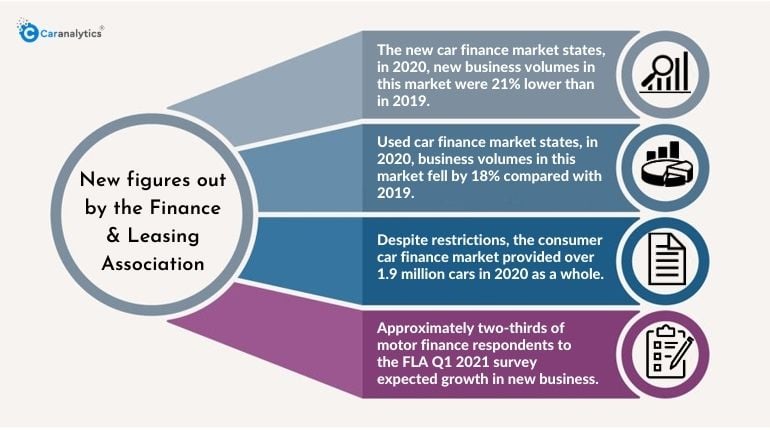 Can you sell a vehicle on finance privately?
Yes, private car finance deals are completely legal unless you or the buyer pays the vehicle's outstanding amount. There are essentially two ways:
Sell yourself: You apply for a 'voluntary termination,' letting you seize the finance agreement (only if you have disbursed 50% in full encompassing all interest and fees). When taking this way, you normally do not have to pay the interest. However, you have to disburse an advance exit fee. It is usually either 1% of the unpaid sum or 0.5% in the event with less than 12 months for repayment. No matter what finance agreement you have with the lender, the process is the same. Now, if the value of your vehicle is less than your settlement figure, you have to pay from your pocket to cover the deficit.
Sell to the third party: We see various car dealers, instant vehicle buyers, and other individual customers interested in buying vehicles with outstanding finance. What you require to do is give them 'settlement figure' in written form (from your lender). When you both settle on a price for the vehicle, the buying party will then talk to the lender and pay them directly. The same case as above, if the vehicle's value is less than the settlement amount, you have to cover the loss.