Thank You
FOR HELPING US HELP OTHERS
Held On: 25-12-19
Event Held By: Helios Spectra
Event Sponsor: Car Analytics Ltd, United Kingdom
Location: Church Of South India Orphan Home Campus
Throughout the world, thousands of children are kept in orphanages. We had planned this time to help them selflessly to make their lives better which eventually satiate our soul and gives us a sense of fulfillment. We must prove to be a part of the betterment of society.
"The hunger for love is much more difficult to remove than the hunger for bread."
The young children in the orphanages are deprived of good food, sleep and the most vital one- education. They too hold a part of our future generations. Helping them in any way to educate them, gives a sparkle of achievement in the eyes of those children and confidence to learn and educate themselves in order to make their life worthwhile.
As to encourage their education, we decided to provide stationeries to help them in their studies. The truth is," the language of words is not important if you wish to connect with the little hearts, indeed the language of feelings and emotions do."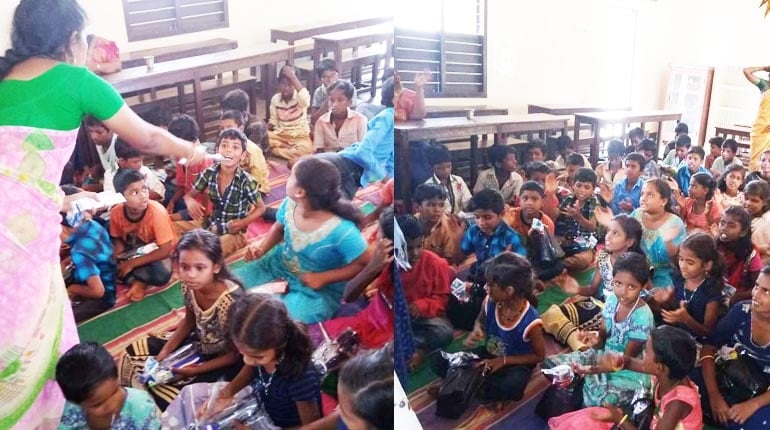 Our CEO, Mrs.Mackdaline Julie Distributed stationeries and Christmas gifts to 93 children. It was a memorable day to be cherished forever.
We visited the CSI orphan home, Karur under the concern of Mr. Santha Kumar on 25th December 2019. The motto of this event is to bring the lights and hope in the children's minds on Christmas Eve.
Spending some valuable time with those children, with pure hearts and a sparkle in their eyes jumping with joy at the sight of us, felt like a heart-struck moment. This Christmas eve was really amazing to celebrate with them, all of whom felt like they were pampered.
"Not all of us can do great things. But we can do small things with great love".