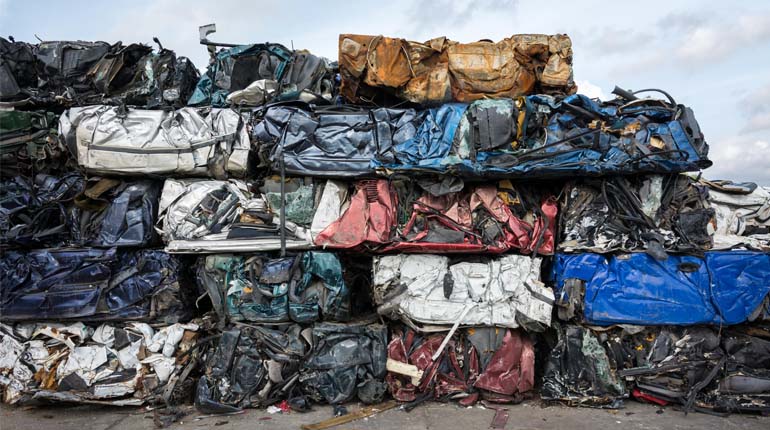 When a car reaches the end of its practicality, owners have to get it scrapped and report to the DVLA. Once DVLA labels the car 'scrapped,' it cannot be sold. Unfortunately, some scrapped cars slip into the market along with the vehicles that are written off by insurance firms. A scrapped or written-off vehicle is potentially dangerous to use and poses a severe threat to the safety of the public. As metal thefts are prevalent in the U.K, the question is how you can tell if your vehicle is scrapped or written off? You probably can't until you undertake a car data check, which includes car scrap check along with other assessments.
How to Find Out If a Vehicle Has Been Scrapped?
The online platforms like CarAnalytics offer free car check or car data check. They use data from the DVLA (Driver and Vehicle Licencing Authority) for car scrap check and provide accurate information. If you are in the market to buy a car, we recommend you opt for a car data check, so that you can avoid buying a stolen, clocked, written off or scrapped vehicle.
Also Read:  Key Things To Inspect While Buying Used Cars To Ensure That It Is Mechanically Sound
Which Car Scrap Check Service is the Best?
While many online platforms provide free car check reports, not all of them are authentic. Moreover, a free car check may not include a car scrap check report, so your best bet is to opt for a comprehensive car data check after doing proper research.
Check online reviews and social media pages of the companies that offer car check services to make an informed decision. When you contact the service for the data check, ask them the following questions:
How do they carry out car scrap check? – if they get data from any service other than the DVLA, stay away from them
Ask them if they provide a data guarantee on their report. If not, you should not buy their service.
Although some sellers might provide you with their own vehicle check reports, we suggest you perform your own inspection for peace of mind. Get the complete details about the vehicles to get in touch. If you know more details about their offers, the latest news and updates check the full vehicle details and much more. Let See! And join with our team Facebook, LinkedIn, Twitter, YouTube, Pinterest, and Instagram.