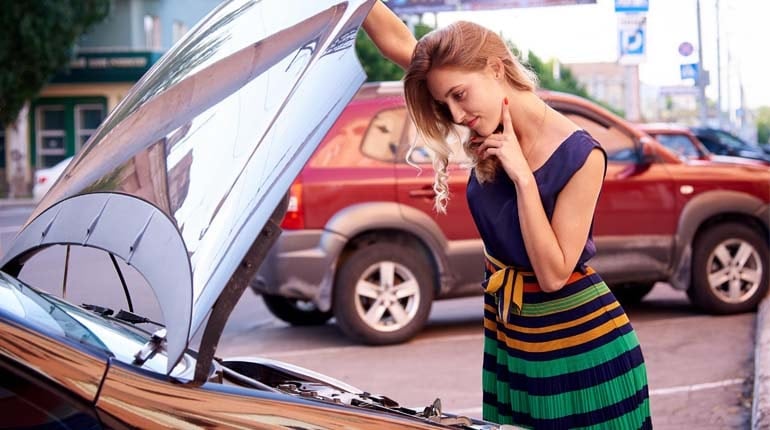 You should never judge a used car simply on how it looks in the garage or runs during the test drive. Instead, you must carefully assess two crucial aspects, whether it was ever involved in an accident or badly damaged enough to be written off by an insurance company, before committing to buy it.
Tips to Check a Car for Accident
Study vehicle history report for written off check
Even though the car seller seems to be completely reliable to you, it is always wise to check the vehicle history report to ensure that you are not buying a defective vehicle. This will help you to know if the car has ever met with an accident or have some other irregularities that deem it as a written-off vehicle misfit for purchase.
Run a quick vehicle history check through VRM.
To know the car history simply get the Vehicle Registration Mark (VRM) and confirm through the databases of the car manufacturers and vehicle registration agencies. For this purpose, you can take the help of a reliable online used car check service like car analytics.
Also Read: How To Check Number Of Previous Owners Or Keepers History?
Thoroughly inspect the car inside out
Check the basic things that are crucial for determining whether the car that you are interested in has ever been in an accident in the past.
Inspect the bumper and the front fender's side for cracks
Check the spacing between body panels and door gaps. Make sure that they fit together as uneven gaps are indications of accidental damage.
Evaluate if the mainline down the side of the car is straight. Uneven lines and out of shape reflections indicate that the car is being hammered or parts have been replaced.
Examine between gaps in body panels, around windows, and inside the doors to see if the car has been repainted.
 Carefully look along the underbody of the car for signs of damage like distorted chassis, rusted rails, and salt accumulation.
 Run a thorough check to ensure that there are no signs of welding.
Checking a Car for Write Off
Perform a car written off check
Before finalizing a second-hand car deal it is mandatory to ensure that the car is in a safe driving condition. The easiest way to be sure about the driving condition of a car is to conduct a car write off check. To find it out, check the insurance papers of the car that you are interested to drive home. However, to know if a car had been repaired after being written off and declared safe to be driven on the road, check its VehicleRegistration Certificate. Besides, you should also run a check through the insurance database and official Write Off Vehicle Register to determine if the car has been declared a written off by an insurance company anytime in the past. In this regard, you can also take the help of a popular online car history check portal.
Also Read: Four Questions To Ask At My Car Check In The Uk
If it is found to be written off by an insurer, it has either suffered severe damage after an accident and is unsafe to reappear on roads or is still fit to drive but the repair cost is more than its overall value. With so many used car history check options in hand, it is easy as a cakewalk to find out whether the car has ever been in an accident or written off. To obtain a car history report for the desired vehicle for free contact us!
If you like to know about their latest updates on used car check reports deals and offers, you may follow them on social networks Facebook, LinkedIn, Twitter, YouTube, Pinterest, and Instagram.