Did you ever think of finding the name and address of a flashy car owner as it passes by you in the UK? Probably yes, the luxury and exquisite vehicles are always head-turners that make you curious. No matter what are your reasons to find car owner by registration number, the process is not straightforward. In order to protect people's privacy, no car data company provides such details. However, if you think you have a valid reason to know who owns this car, you can request the DVLA. The authority will entertain you only if you want to find the car owner:
Included in a hit-and-run case
Of an abandoned car
Whose vehicle is parked on a private property
To mail parking ticket or trespass charge notices
Responsible for driving off without paying for goods or services
Thought to be involved in insurance fraud and so on.
You need to fill a certain form and send it to the DVLA (more on it later). However, there is no guarantee you will get the name and address unless you are a previous owner or has a 'reasonable cause' mentioned above.
Whose number plate is this?
While you may believe CarAnalytics' number plate check (also known as car owner check) can reveal the details of a car owner, you are mistaken. In fact, no car data check provider offers this information in the UK, not even an HPI check.
A car owner check can only uncover the following details:
The date when the previous owner registered the vehicle
The number of previous keepers as per the logbook
The vehicle first registration and vehicle age
Full vehicle description including its make, model, colour, engine size, transmission, etc.
You can clearly see, a car registration check does not tell you whose number plate is this. Only the DVLA has this information available. To get more info on finding the owner of a car by licence plate number in the UK, check this post.
Find VIN number from registration plate
Checking VIN (Vehicle Identification Number) is crucial to verify its identity. While you can physically find VIN at various locations in a vehicle such as near the bottom of the windscreen, on the chassis, and inside passenger door opening, etc., getting a VIN number from the registration plate is a little tricky. We say tricky because a VIN check only shows the last 5 digits of the vehicle identification number. All car checks are bound to provide the last 5 digits to abide by the DVLA data closure laws.
Car Analytics is proud to offer the cheapest VIN check in the UK. For just £1.99, you get VIN along with keeper's history, plate change history, in addition to vehicle valuation. Do not forget to match the last five digits of the VIN you get from us with the chassis number on the vehicle. If you find a discrepancy in any number, do not buy the vehicle.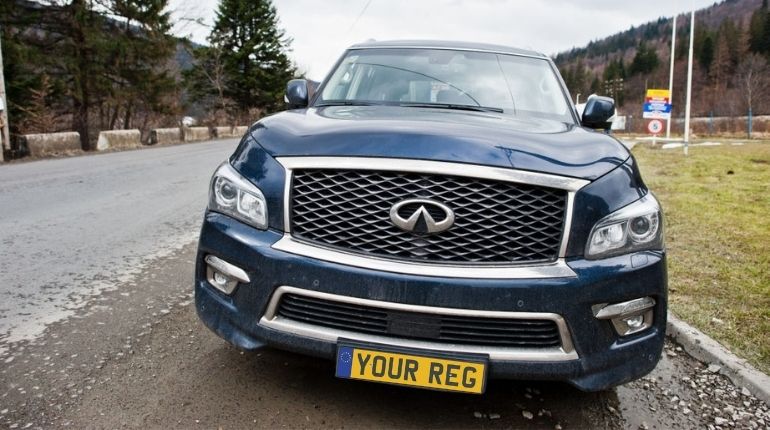 How to find previous owners of a car?
How to find out who owns a car is a question people ask us often. There are essentially two ways:
To find a car owner name and address, you need to contact the DVLA. We have detailed the process in this post but we feel you need a quick response. So, here it is: individuals need to fill form V888 while firms should fill form V888/3.  For the address and name of the owner, you need to fill form V888/2A.
The other way to find previous keepers of a car is through performing a car owner check. We already revealed above what information it provides but if you have landed on this question directly, the check shows the total number of keepers and the date when each of them registered with the DVLA.
What is included regarding a car owner in a vehicle registration check?
Not much actually! We have already described you could only know the total number of keepers and when did they register their vehicles.  A vehicle registration check is more about the car rather than its owner and perhaps it is more important to know about the vehicle while you make up your mind about purchasing it.
There is so much about a car that could be wrong and a car reg check pinpoints all those areas. From outstanding finance, stolen, scrapped, written-off to car valuation, registration history, number plate change, and mileage anomaly, a reg check is a gateway to a vehicle's hidden past.
Verdict
The DVLA is your only resort to find car owner by registration number. However, it is also crucial to know about the genuineness of logbook, vehicle identification number, number plate, and so on. With Car Analytics you can find all including the number of registered keepers in just £8.95.
Have a look on how our customers feel about us and make sure that you are following Car Analytics on social media, we have Facebook, Linked In, Youtube, Instagram, Twitter and Pinterest we will post all our latest deals and offers.