Many online platforms offer Car Spec Check service. Car Analytics is one of them, letting you see your car's specifications by just entering its registration number. The good news is it is free, and you get the report the moment you enter your vehicle's registration number.
Our free car spec check includes the following information:
Make & Model
Fuel type
Engine size
Colour
Transmission
Brake horsepower (BHP)
Age of the car
First registered date
Tax & MOT Status (along with expiry date)
Emissions
Fuel consumption
MOT records (Complete) along with Advisory and Failure Notices
Enter your car's reg on this page to get an instant report. Alternatively, you can find a vehicle's specifications on the Gov.uk website.
What is meant by car spec check?
A car specification check is an online data report that reveals the specs of the vehicle. From vehicle make, model, fuel consumption, bhp power, performance, speed figures, road tax status to vehicle financial and environmental details and estimated running cost per annum, our vehicle spec check assists you in knowing the car and see if it is what you need.
A car spec check is a handy tool to make an informed buying decision. For instance, the running cost per annum tells you how much you should expect to spend on the vehicle annually. Similarly, if you aim to buy a fuel-efficient car, you can rely on the economic details in the specification check.
With that said, you must understand that not all vehicle specification checks are equal. Car Analytics fetches data from the DVLA, VCA, DVSA, as well as use some third-party tools to make a comprehensive vehicle spec report.
Can I check car spec by reg free?
Yes, you can check car spec by reg, and it is free of cost at Car Analytics. You need the vehicle registration number to receive car specs. Our free car spec check includes lots of crucial information, which can help you in making an informed decision.
For instance, financial and environmental details reveal the car's fuel consumption and CO2 emissions. If you are comfortable with the fuel economy figure of the vehicle, you may proceed with the purchase. Similarly, we suggest buying a car only if it has acceptable CO2 emissions. We source this data from the VCA (Vehicle Certification Agency).
Can I get my car spec from number plate?
Can I find my car spec from number plate? – Is a question we frequently receive from our customers. It has a simple and straight answer. Yes, you can! Type your number plate here and hit 'Enter' to get your car specification.
Another very common question is how I can check my car specs by VIN. The answer is you cannot check a vehicle's specification by providing its VIN because no car history website is designed to give you information through VIN. A car's data is saved against its number plate or registration number. Therefore, you will need the vehicle registration number to find out its specs.
Vehicle Specs Check- How does it work?
In the UK, the Driver and Vehicle Licensing Agency (DVLA), (Vehicle Certification Agency) VCA and (Drive and Vehicle Standards Agency) DVSA hold all the information about a vehicle including:
Vehicle tax – the current rate and when it expires
MOT history and when MOT expires
The date was first registered
Last logbook (V5C) issue date
Year of manufacture
Type approval category
Weight
Engine size
Fuel type
Emissions – CO2, real driving emissions level and European status
You can either query the DVLA database here or our car spec finder. Both the reports have almost the same information; however, with us, you will receive more insights into your vehicle, such as the vehicle running cost, mileage history, and performance data. The latter includes BHP check, top speed, power rpm, torque, etc.
All the data we provide will come in handy in making an informed car-buying decision. For example, a car's performance data tells how much power it can generate and how fast it can go. A vehicle with just 110 km/h maximum speed will not be suitable if you have to drive on a UK motorway daily.
What specifications do the free report includes?
A free Car Specification Check report from different providers may render different details. At Car Analytics, we source data from the DVLA, DVSA, and VCA to provide you with a comprehensive report. As we fetch data from varied government sources, our free report offers more information than what you would get from a single source. Here's a classification of what our free car spec report contains.
DVLA: Imported, exported, scrapped, unscrapped, color changes, plate changes, V5C issue date, etc. For a complete list of DVLA's bulk data set, click here.
DVSA: Past and present MOT test data with MOT passes, failures, and advisory notices; and mileage history recorded during MOT tests.
VCA: CO2 Emissions and Fuel Economy Data, and Vehicle Safety Branch Recalls Data.
How do I know what GCC spec my car is?
First off, you need to understand what a GCC spec car is. A GCC (Gulf Cooperation Council) specification vehicle means the car is built for a Gulf state keeping in view its environment, weather, and driving conditions.
A GCC spec car may have a different powertrain, AC, filtration system, radiator, and corrosion protection compared to the UK spec car. The reason is the extreme heat, rough terrains as well as dusty and sandy conditions in the Gulf.
You cannot find specs of a GCC car in the UK unless it is registered with the DVLA.
Summary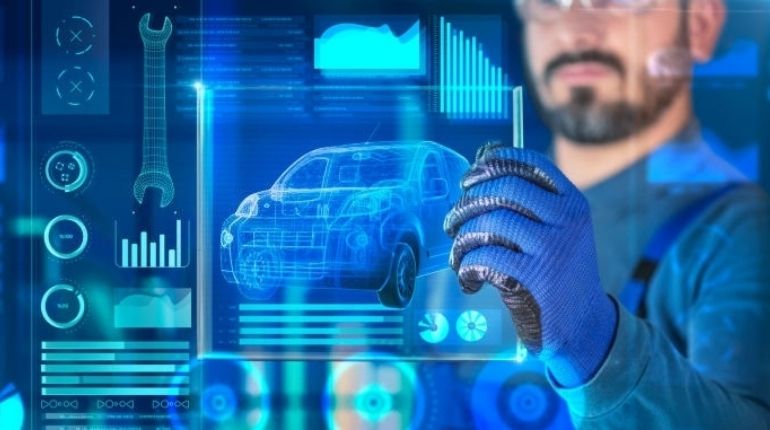 Article Name
How Can I Check the Specs of My Car by Reg Number?
Description
What is a car spec check? Can I find my car spec from the number plate? Get a free car specification check at CarAnalytics.
Publisher Name
Publisher Logo