While it is crucial to service your vehicle regularly, the UK car servicing interval can be different for different automobiles. Typically, the service intervals are six, nine, and twelve months. If you want to notice how long your car can go without service, check the factory-recommended maintenance schedule. You can find it on your car's owner manual or service booklet.
If you are driving a newer vehicle in the UK, it possibly will have an in-vehicle maintenance reminder system. This intelligent system takes into consideration various car operating situations. It displays a warning on the dash when it is time for an engine oil change, fluid level inspection, parts checkup, and other car upkeep services. If your vehicle uses such a system, you should follow it religiously for your car servicing. However, if you are someone who does not use your vehicle much, you should remember to go for an oil change after a year, even if you do not receive a maintenance reminder.
If you are driving an aged vehicle, you might have to base your car servicing on mileage. For this purpose, the experts recommend two maintenance plans according to driving conditions. A car that runs in severe operating conditions needs to follow a more demanding car servicing plan. Any vehicle that you use in extreme heat, cold and dusty climates, and for towing heavy loads demand quicker servicing.
On the other hand, you can follow the suggested maintenance for a vehicle driven in normal conditions. For instance, the newer cars with advanced engines need an oil change after 5,000 to 7,500 miles. If your car's mill uses full-synthetic motor oil, it possible will not need an oil change for 15,000 miles. So, it is always wise to follow the factory maintenance schedule for full car service.
What happens if I don't get my car serviced?
While it is prudent to save your money in these tough economic times, but it should never be at the cost of your safety. Yes, your car does not need a service for a long time if it is brand-new, thanks to the thorough manufacturing processes and inspections. However, any vehicle more than three years old in the UK requires to book a car servicing as well as an MOT test to ensure maximum safety, efficiency, and road-worthiness.
If you fail to service your vehicle on time, you run the risk of damage occurring within your car. The components wear down slowly and steadily as you drive your vehicle. The problems get worse if you fail to get a tune-up on time.
A professional mechanic can find the issues early on and could reduce your car service cost in the long run. The small repair work you carry out now can minimize the chances of having to pay out for a complete replacement component. A car not serviced on time is also not as efficient as it should be and consumes more fuel than usual.
Is an MOT the same as a car service?
Contrary to common belief, an MOT test and car servicing are two different processes. You need to book your car for both MOT examination and car servicing in the UK. If your vehicle is more than three years old, you need to take an MOT test annually to ensure its legality and fitness for the road. Should you have an invalid MOT, you cannot legally drive nor enjoy your insurance coverage.
So, how do service and MOT differ? An MOT test ensures a vehicle's worthiness for the road through inspection of various components. On the other hand, car servicing goes deep into analyzing every part of your car to make sure it is working appropriately. If not, the mechanic repairs or replaces it for your vehicle's longevity and your safety.
Should you buy a vehicle without a valid MOT?
If you have a second-hand vehicle you love to drive to your garage, make sure you get the vehicle check first. It will not only include an MOT check, mileage check, finance check but will also go deep into a vehicle's accident history check.
The good news is MOT check is free at CarAnalytics. We provide you with complete MOT history and inform you of the due date of the next MOT.
We also advise you not to purchase a vehicle without a car service history. Without it, you can never be sure of the vehicle's health and efficiency.
Yes, you can buy a car without a valid MOT, but you cannot legally drive it on the road. You need to book an MOT service at the point of sale. After that, you can go to a test center or a garage for repairs.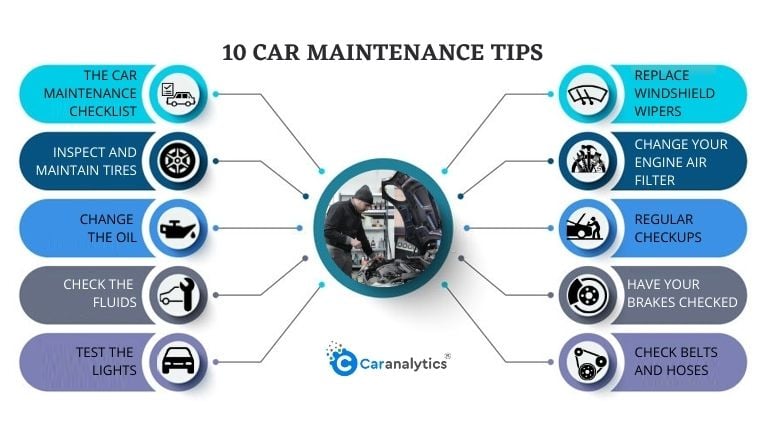 Should you buy a car that hasn't been regularly serviced?
Truly, a car that goes to the workshop regularly for servicing is better than a vehicle that misses its schedule off and on. That said, an automobile that hasn't travelled much and didn't take service is not a culprit.
In the current situation of the pandemic, where we are bound to stay home or travel to only particular places in the UK, your car might not need frequent servicing. Therefore, before buying the SUV, van or, pickup you are eyeing, request vehicle inspection. Only an inspection company or mechanic can talk about the health of a car and if it is worth the asking price. We advise you to stick to vehicles that have complete service history but wait.
Is a regularly serviced car having enough points to its merit for a quick buy out? The answer is no. You need to know tens of other things about the vehicle for your peace of mind. You want to find out if the car was stolen, financed, write-off, scrapped, clocked, cloned, or have any other outstanding issue. Don't you?
For this purpose, we highly recommend taking our basic (£1.99) or full car check (£9.95). It costs you a little but saves you from the troubles, which you have to face after buying a stolen, damaged, and high-risk vehicle.
Do you have a doubt about how we work? Come check how others feel about our service. Don't forget to follow us on Facebook, Instagram, LinkedIn, Pinterest, Twitter, and YouTube for the latest information and offers