Mileage anomaly or mileage clocking is, unfortunately, a rampant phenomenon in the UK. According to a study conducted by a data check provider, 2.5 million vehicles (not included the ones less than three years old) on the UK roads have a car mileage anomaly. It means the chances of buying a car with the wrong mileage are very high. If you purchase such a vehicle unknowingly and find out about inconsistency, later on, you should know you are not alone, and you have certain legal rights.
However, you get the legal protection only if you buy from a trustworthy trader associated with the Retail Motor Industry Federation or the one who offers the right to returns and refunds. Buying from an auction or a private seller is a lot riskier because you may not have a lawful right to a repair, the cost of maintenance, or some or all of your money back. Moreover, you can never be definite of the car's true condition. It can break down suddenly during any journey, leaving you stranded on a deserted road.
How to check car mileage?
The best way to check car mileage is by running a car mileage check. Note the reading on the vehicle's odometer and run Car Analytics' free mileage check. It will reveal if your car has mileage issues. To go deep into the mileage history and irregularity, you have to get our premium vehicle mileage check, which is bundled with various other important car data checks.
How to check if the car mileage is genuine?
To identify potential car clocking issues with the vehicle you want to purchase, go through the following steps:
Firstly, analyse the vehicle's deterioration with the mileage figure. A dead-beat car with comparatively low reading should ring bells. Moreover, you should know that an average vehicle that runs daily accumulates approximately 12,000 miles in a year. A car more than a year old with a very few miles on the odometer is a potential clocked car.
The pedal rubbers, steering wheel, mats, carpets, gear knob, etc., tell a lot about a car's condition. Evaluate them with the rest of the vehicle. The worn-out condition against the vehicle's newer look is a red flag.
For cars with analogue instrument clusters, see if the non-digital numbers properly line up on the odometer. If not, you should understand what it means.
In case you suspect a mileage anomaly, you must:
Request the seller vehicle's MOT certificates and service documents and tally them with the mileage numbers.
Call the former keeper of the car you are going to purchase and inquire them the odometer reading they sold it at.
Run a DVLA mileage check to know how many miles it has travelled over the years.
How Should I check the mileage on a used car?
For a car not more than three years old, the only way to check its mileage history is to examine its maintenance or inspection records. Because the vehicle never went for a MOT test, it does not have any government record. However, you can contact previous owners or car dealers who bought or sold the vehicle and request them the readings. They will happily assist you in forming a connection with a potential future customer.
For vehicles more than three years old, MOT notes down the mileage on every test. With our vehicle mileage check, we provide you complete MOT mileage history and inform you if there is any inconsistency in the readings. We take data from the Government MOT website as well as car dealer records and other concerned services to identify a mileage anomaly.
How to check the correct mileage in a car?
To verify whether the mileage on a car is correct, there are a few ways:
Analyse the life of the vehicle against its current mileage – a two-year-old car with just 5,000 miles on the odometer is screaming, 'clocked'.
Now evaluate the condition in connection with the mileage – You should see a car with less than 60,000 miles and completely worn out rubber pad, brake pad, gearbox, and carpets, with suspicion.
Examine the unusual gaps or variations with the documented mileages or dates on the service history report. If the odometer reading and the noted mileage on the original title are the same with no font inconsistency, believe the mileage is correct.
Hire the services of an expert mechanic to inspect the vehicle. If the seller denies your request, it is another red flag that the deal is not honest.
How to check mileage history on a car?
There are a few methods to check mileage history in the UK. The Gov.uk records the mileage of a car during a MOT test. While previously people could take VOSA mileage check, now VOSA is merged with the Driving Standards Agency (DSA) to create DVSA. Therefore, a simple MOT history check here or at CarAnalytics gives you complete mileage history of any vehicle for free.
We use different sources to collect the mileage history and report any mileage anomaly. We may take data from:
Car Manufacturers
Dealer Groups
Owners
DVLA
BVRLA – British Vehicle Rental and Leasing Association
Bear in mind, and there is no sure-fire way to check mileage history of a car less than three years old since it does not need a roadworthiness test in the UK. However, you can use service history to find out mileage recorded at different service intervals. If there is any car clocking involved, you may be able to find the inconsistency in the service receipts.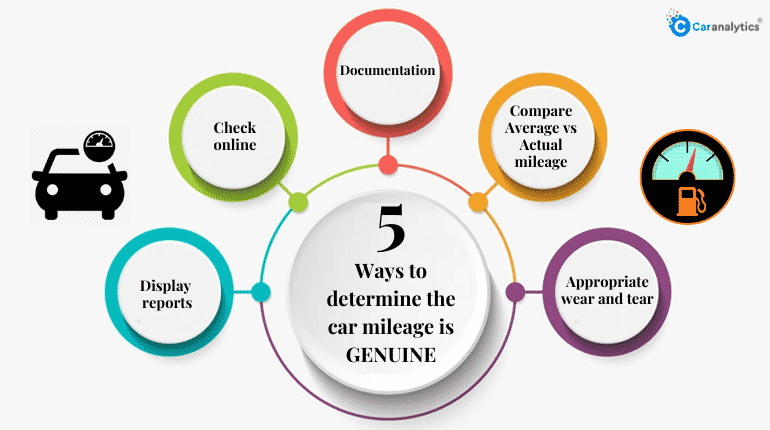 How to check the mileage of a car for free?
Just one free source is available to check mileage history in the UK, and that is mileage recorded by MOT testers. Whenever a vehicle undergoes a MOT test, the tester records its mileage.
Car Analytics' free mileage check displays the Date, Mileage Recorded (MOT), and the number of Miles Covered in each year. You can easily figure out from the mileage column in the MOT report for any inconsistency. For instance, if a car has been recording 10,000 miles on each MOT, and suddenly the mileage drops to just 4,000 miles, you should ask the seller the reason for the dropped mileage.
Have a look on how our customers feel about us and make sure that you are following Car Analytics on social media.We have Facebook, Linked In, Youtube, Instagram, Twitter and Pinterest, we will post all our latest deals and offers.