Buying a used luxury car is a wise choice for many owing to the quick depreciation in the resale value of the new car after just a few years. It means you can get a six-figure luxury sedan or SUV on the fraction of its genuine price if you follow certain guidelines. Car Analytics, the premium Vehicle Checker in the UK, provides those guidelines that will help you save money, time, and efforts during your purchase.
Used Luxury Car Buying Tips from the Top Vehicle Checker in the UK
Pre-Purchase Vehicle Inspection
Never buy a used luxury car without pre-purchase vehicle inspection for your peace of mind. Buying a luxury car means, you are purchasing a high-tech machine, which has multitudes of sensors, controllers, computers, and modules that work in tandem to allow you a smooth operation. A comprehensive vehicle inspection service will provide a 300+ point examination of mechanical and structural components. The experts will examine Body Exterior, Engine Compartment, Electric Controls, Interior/ Luggage Compartment, Front Suspension/Steering/Under Frame, Rear Suspension / Under Frame, Clutch/Transmission, Exhaust System, Fuel System, Brakes, Wheels and Tyres. Before you hire a car inspection service, please ask if they carry out a full diagnostic scan, as well. This scan will discern the potentially costly problems within the vehicle.
Stay Away from Vehicles Featuring Air Suspension
Air suspension is a handy luxury feature that enhances ride comfort. However, we suggest avoiding buying a used luxury car with an air suspension system. As the system gets old, the leaks and fails are a common occurrence. If you want to go for it, make sure the vehicle comes with extended warranty coverage. It will save you from costly repairs when the system goes bad.
Inspect Central Command System
The branded central command systems are a delicate piece of tech that controls lots of functions. You can connect Bluetooth, make and take calls, run audios or videos, and so on. Unfortunately, owners can easily destroy them throwing their coffee or any other liquid on the centre console. Therefore, it is wise to check every function of the system by connecting your smartphone with it. Apart from using it for calling and playing media, you should run all menus and commands as well as check all buttons for their consistency. The vehicles featuring a central control knob, dial or joystick also require good inspection. Furthermore, you need to use steering-wheel-mounted controls and find out whether they work properly or not. As you perform each function, keep an eye on the central command interface. It should work appropriately without any delay or malfunction. If any of the things we mentioned above isn't working properly, you may require a hard reset, a software update, or have to change the central command system completely.
Avoid Modified Cars
Stay away from used luxury cars that boast extensive modifications. The reason is the alterations void the warranty and compromise the vehicle's safety. The suspension alteration can trigger wear and handling related problems. As a vehicle checker, we have seen lots of luxury sedans with engine tune-ups and suspension modifications to bump up their acceleration and speed. Make sure you buy the used car that is as close to its stock model as possible.
Inspect the Battery and Electronics
With so many high-tech systems installed in a luxury car, it obviously requires a healthy battery to operate them. Before the purchase, make sure you check all the electronic systems for problems. If they pose any trouble, it means the battery is weak and may need replacement.
Final Words
Being a luxury car shopper, the onus is on you to examine every function of the car from the stereo system, trunk, ventilated seats to rear-seat entertainment, a head-up display, and keyless entry. You must also connect with an affordable and the best check my car service in the UK to get the car history report of the used luxury vehicle for peace of mind. An £8.95 vehicle check can save you from purchasing an accidental, stolen, and unfit car. The report contains a car registration check, UK number plate check, outstanding finance check, write-off check, MOT history, and lots of other details.
Make sure that you are following Car Analytics on social media, we have Facebook, Linked In, Youtube, Instagram, Twitter and Pinterest we will post all our latest deals and offers.
Summary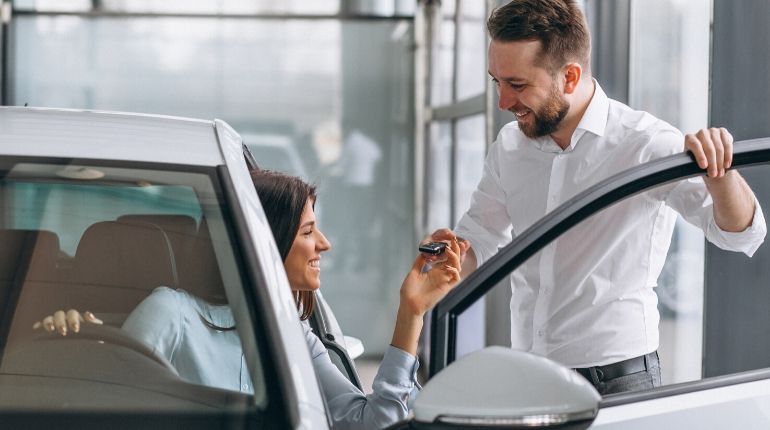 Article Name
Used Luxury Car Buying Tips from The Best Vehicle Checker in the UK
Description
Buying a used luxury car requires a lot of care. The Vehicle Checker, CarAnalytics provides guidelines that will help you save money, time, and efforts during your purchase.
Author
Publisher Name
Publisher Logo