SME News Magazine, a famous quarterly digital publication for small and medium-sized businesses and entrepreneurs in the UK, has released the names of winners for its flagship UK Enterprise Awards 2020. We are proud to announce that Car Analytics has got the Best Vehicle History Check Service 2020 Award for its customer-centric, quick, and affordable car data check services.
SME News Magazine is the most famed and trustable source of information for small and medium enterprises in Great Britain. Their flagship UK Enterprise Awards programme was initiated in 2017 and fast became a standard that SMEs all over the UK are eager to participate in.
Getting the Best Vehicle History Check Service Award is an immense honour for Car Analytics. It motivates us to serve our customers even better by making our processes simpler and user-friendly.
Other Honours We Have Received
Besides the Best Vehicle History Check Service accolade from SME News, Car Dealer Magazine has recognized us as the Cheapest Car History Check in the UK.
Additionally, we are featured in the Auto Express Magazine for one of the Best Car Check Websites in 2020. While most businesses in the UK were closed during the lockdown, we were busy churning out affordable and safe car buying tips for vehicle buyers in Birmingham, Glasgow, London, Leeds, Manchester, New Castle, Sheffield, and other cities in England.
What is Our Dream?
Our dream is to make the automotive space scam-free, affordable, and safe. Our free reg check service depicts it evidently. Unlike most HPI Check alternatives, we offer lots of vehicle-related free data to enable buyers and sellers to make an informed decisions.
Moreover, our services are not limited to just cars; we also offer free vehicle history checks for motorcycles, scooters, Lorries, vans, and buses. In other words, we offer a number plate check for every automobile registered in the UK.
We believe we are on the right track with more than 300,000 monthly visitors and over 1.6 million free car history reports generated for vehicle buyers since our inception in November 2018.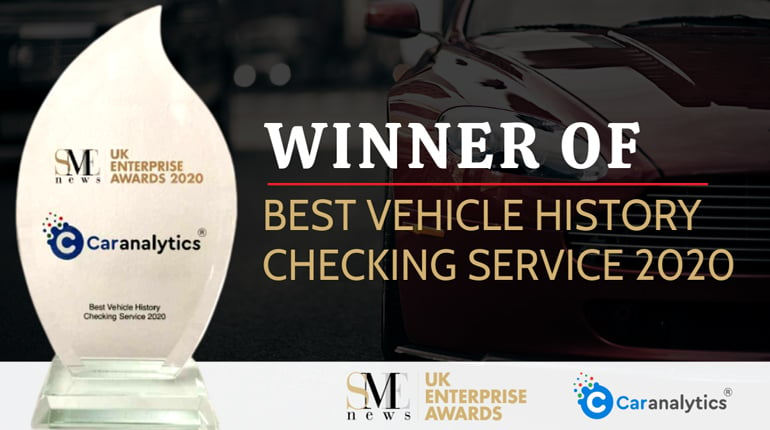 Present Vehicle Check Services
We strive to provide all the hidden data regarding a vehicle. For this purpose, we have partnered with different organizations in the UK. We source data from only reliable channels such as MIAFTR (Motor insurance fraud and theft register), the Police National Computer, Experian Ltd, the DVLA (Driver and Vehicle Licensing Agency), the VCA (Vehicle Certification Agency), and the DVSA (Driver and Vehicle Standards Agency).
Currently, we are offering three Vehicle data history plans: Free, Basic, and Full.
Free: Ideal for shortlisting any vehicle, this zero-cost free vehicle history check plan provides information about the vehicle's MOT history with advisory and failure notices, tax, registration, age, mileage reading, basic car details like make, model, colour, etc, fuel consumption, environment data, and performance figures  
Basic (£1.99): Ideal for someone looking to find out hidden details of a vehicle, the £1.99 Basic Check gives you details about keepers, plate change, colour change, scrap status, VIN, and get our 5-band car evaluation.  
Full (£9.95): Those who really liked a car and are serious in buying it right and there, should get our Full vehicle history check. If you want to shop around for this report, you are welcome. But we tell you, we are the cheapest car data history provider in the UK (compare us here).
The Full Reg Check includes everything you get in the Free and Basic reports as well as details on outstanding finance, write-off, police stolen, certificate of destruction, high-risk flag, and mileage anomaly.
Future Plans
We have huge plans for 2020 and forward including:
Give a facelift to our dealer's portal to make it more user-friendly and affordable for our valued car dealers in the UK.
Expanding our vehicle check services beyond the United Kingdom.
Adding more data in our best vehicle history check reports.
Educate our readers and customers through informative articles and guides, so they can make an informed buying decision (we already have a blog section for this purpose with hundreds of educational articles, but we are looking to make it more elaborative).   
Have a look at how our customers feel about us and make sure that you are following Car Analytics on social media, we have Facebook, Linked In, Youtube, Instagram, Twitter and Pinterest we will post all our latest deals and offers.