Before buying any car, van, or motorbike in the UK, you would want to carry out its cosmetic, sound, and engine checks. But how would you know about the vehicle's history? Is it stolen, written off, or has an inconsistent mileage or outstanding finance? Of course, you cannot find these details on your own unless you take an HPI Checks or its best alternative car check.
What is an HPI Checks?
An HPI Check is a car data check service offered by HPI Ltd that is similar to our car check service. Several operators are providing this service here, including us (Car Analytics). So, what makes us different? Car Analytics (CA) proudly offers the UK's most comprehensive vehicle check. See how our service stacks up against the operators in the vehicle check segment. We are not only delivering extensive data checks but are also the cheapest (only £8.95 against HPI's £19.99) in the whole of England. Read what Car Dealer Magazine says about us.
(Prices and data above, as of 10th Aug 2020, E&OE)
If that is not enough, we also provide a free HPI check alternative. Please understand there is no such thing as a free HPI check.
Why HPI Checks Is A Must For Used Car Buyers?
There is no denying the fact that HPI Ltd is the oldest Car Data History provider in the United Kingdom. Over the years, they have generated numerous HPI checks and collected a lot of hidden data. According to HPI statistics:
1 in 3 vehicles they inspected had a hidden history
1 in 4 cars had an outstanding finance
Out of all the vehicles they analyzed in a day, 30 of them were stolen
1 in 5 cars has had a plate transfer
1 in 20 cars had a mileage discrepancy
More than 649 cars they analyzed every day were written-off
Would you like to shop an automobile that has a hidden history of outstanding finance, accident, plate number change, or mileage clocking? Do you think it is a good idea to buy a stolen car with an average value of £8,000? Do you know a clocked car can cost you £1,497 more than its actual price? If the answer to all of these questions is 'No,' you need to invest in a £19.99 HPI Check or get an alternative instant HPI check for just £8.95.
(Prices and data above, as of 10th Aug 2020, E&OE)
You decide what is economical in this cash-strapped economy, with both offering the same data.
How Does an HPI Checks Safeguard You?
Either you go for an HPI Check or CarAnalytic's check my vehicle report, both will reveal the hidden information about the car, van, truck, or bus you are going to buy. Let's find out how it protects used vehicle buyers.
Outstanding Finance
HPI says the average sum of unsettled finance on the vehicles they check is £9,500. With every fourth car having an unresolved loan on it, the chances are high that you will end up buying such a vehicle. If it happens, you must know that you will not be a legal owner of the car even after purchasing it. The finance firm still would own it, and they will repossess the vehicle from you. You lose both your money and the car. The CA car check or CA HPI checks will protect you against this fraud. Check if your car is on finance.
Stolen
In this blog post, we mentioned, "a car is stolen every 5 minutes in the U.K." It means the chances of buying a stolen vehicle are very high here. If you buy such a car, the Police will reclaim it, and you may have to face the court proceedings, as well. The only way you could avoid it is by opting for a stolen car check.
Written-off
Accidents happen, and sometimes you cannot avoid them due to other driver's negligence. However, you can steer clear of an accidental car by taking an insurance write-off check also with HPI checks. Our accident check report explicitly reveals the 'Insurance Category' a damaged vehicle received.
Stolen Logbook Check
Are you buying a car with a fake V5C document? Our vehicle check service does provide this information, as well. Furthermore, you can check the legitimacy of the logbook by reading this article.
Vehicle Identity
It of utmost importance that your vehicle's make, model, colour, transmission, engine size, in addition to keeper's details and chassis number match with the record maintained by the DVLA. Our free car history check contains most of these details. Just give us your vehicle registration number, and we will provide you with the information.
Number Plate Change
HPI reports that around 20% of vehicles they inspected have had at least one plate swapping. Although it is common in London, Leeds, Birmingham and other parts of England, we should be wary of the scammers. Some people change plates to hide a vehicle's past. While HPI checks provide this detail for £19.99, you just need to spend £1.99 at Car Analytics to get the number plate change history.
(Prices and data above, as of 10th Aug 2020, E&OE)
Conclusion
Reading through the information above, you can clearly see how beneficial is HPI checks to safeguard you from car fraud. Check our sample car check report and find out what else you would be able to know about the car you have got your eyes on.
Have a look on how our customers feel about us and make sure that you are following Car Analytics on social media, we have Facebook, Linked In, Youtube, Instagram, Twitter and Pinterest we will post all our latest deals and offers.
Summary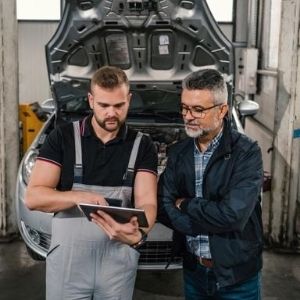 Article Name
HPI Checks Alternative For Free – Know The Benefits of Car Check
Description
There is no such thing as free HPI checks, but with Car Analytics, you can get information at no cost, including the MOT history, tax status etc.
Author
Publisher Name
Publisher Logo